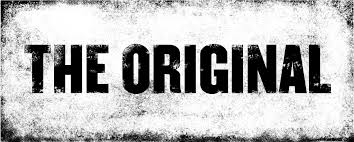 An original is an original!
I read recently, a Facebook post from one my designers who launched her very own designer label into the market, a really anguished expression of how every other designer is copying her styles! And true to her feelings, as I went through some of the competitors she mentioned, it looked deceivingly similar yet – there was 'something' missing in those 'competitors' work…
One line of thought goes – "Why reinvent the wheel when someone has figured it all out?" and there's another line of thought that goes – "Do your own thing. Create your own stuff. Be great at your art."
Which one is right?
Another home baker who runs baking classes for her living painstakingly expressed how her neighbor wanted all her recipes and persisted rather uncouthly because she didn't want to 'pay' and attend her classes.
Giving away your Recipe or putting it out on the website doesn't make you lose your signature. You know how two people can have the exact same recipe when one turns out to taste like a piece of heaven whilst the other tastes like it's not even worth it!
The art is not in the recipe. It lies in the artist's hands. Those hands are special. The states of mind. The wisdom. The intuition. The love. The passion. The skill. The real stuff.
When you look out to hire teachers, vendors – find out really how their skills are, what their values are…. Because the ones with comprised values will show in their work, their words – no matter how much they try to mask it.
Finesse. Depth. Artistry. May the obsession for the 'Real' stuff catch on you now even more… As you continue to grow in your life… uP in a variety of different ways!
May the pearls of Excellence find you, wherever you go!

Tweet